The team at DMAI comprises the board of directors and the Global Advisory board to define the road
map, shape
the strategy, give direction, and direct the implementation of the agenda & program for DMAI. The board of
directors and the advisory board comprises of the top-notch corporate leaders with a wide range of experience from
across the globe.
President: Prof. Rajendra Pratap Gupta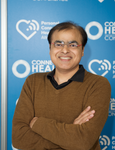 Prof. Rajendra Pratap Gupta (Rajendra) is an
original thinker, Innovator, researcher, author, freelance columnist & a public speaker. A public policy expert
who has been contributing to policy making for over a decade.
Rajendra has worked with some of the largest organizations across the world and was nominated to the Global Agenda
Council of the World Economic Forum for 2012-2014 in recognition of his work.
He has served at senior-most levels at fortune 20 & fortune 500 companies in India. Besides, he has been invited
by global organizations like the United Nations, World Bank, World Health Organization, World Economic Forum, ITU,
Embassy of the United States of America, Govt. of Japan & Finland, and also by the Ministry of Health, Ministry
of Human Resource Development, Ministry of Labour and Employment & The Planning Commission – Government of
India, for his views on a diverse range of topics.
He played an important role in drafting public policies and became the youngest person to draft the election
manifesto of BJP at the age of 37 in 2009. He also played a key role in drafting the BJP's Lok Sabha Election
Manifesto in 2014. He has played an important role in drafting the National Health Policy 2017, National Education
Policy & the policy ( schemes ) for Building & other Construction Workers (BOCW) – Ministry of Labour &
Employment.
He was recognized for his contribution in 2012 by the sheriff of Los Angeles; named the 'Thought Leader of the Year'
three years in a row by ICT Post; Featured amongst the '25 living Legends of Healthcare in India' and is listed
amongst the "100 Most Impactful Healthcare Leaders". He has authored a healthcare best-seller' Healthcare Reforms in
India – Making up for the lost decades' with Elsevier.
Currently, he divides his time between public policy work and consultancy / advisory roles across geographies.
Vice President: Dr. Narendranath V.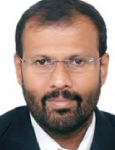 Secretary: Ms. Mevish P Vaishnav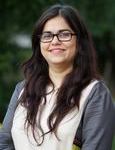 Board Member & Secretary – Disease Management Association of India
Vice President – Government Industry Dialogue
Mevish is a Science Graduate and a post graduate in Healthcare Management.
She started her career in 2011, working with India's top policy expert Prof.Rajendra Pratap Gupta as his Executive
Assistant, where she worked on gathering information and data for various policy inputs, interacting with senior
officials, ministers and top honchoes in healthcare. She has also Vice President as the coordinator for the
Government Industry Dialogue (GID), http://governmentindustrydialogue.org. GID is a high-level dialogue between the Government
and the Industry. As a Coordinator – Personal Connected Health Alliance – India – she works with the healthcare
industry in the area of standards and ecosystem development for digital health.
In the past, She headed Innovation Working Group Asia (Set up by the UN Secretary General's office) for India and has
also worked as the Coordinator – Training and Quality at IIHMR, Bangalore – a leading healthcare academic institute.
She has served on two committees of the Government of India on Health standards development.
Currently, Mevish is heading the policy & advocacy as Vice President at the publicly listed company, HealthCare
Global Enterprises (HCG).
Besides, Mevish has contributed to important healthcare reports, and authored article in a magazine and a report on
the Indian Pharmaceutical Industry edited by the former Health Minister of Gujarat. She has coordinated /
contributed to various healthcare reports i.e.
Roadmap for Telemedicine
Technology Adoption Report
Interoperability Report 2013
National Health Survey 2013
Technical report – M2M Enablement in Remote Health Management – TEC, Ministry of Communication & IT, Govt.
of India.
Pharmaceutical Industry – Vision 2025
Modern Medicare (Network 18) – Vol 9, No. 9, August 2013
Board Member: Girish Rao
Girish Rao, Managing Director & CEO, Nova Medical Centers Pvt. Ltd., Bangalore.
Mr. Girish Rao has total experience of 21 years and spent most of his career in Sales and Marketing functions across
industries. Mr. Girish Rao's experience includes domestic and international assignments in industries spanning
consumer durables, telecom and web-enabled services.
He co-founded TTK Healthcare Services Private Limited (TTK HCS) in 2002 perceiving the potential of India's
healthcare insurance sector in India. As a founder CEO of TTK Healthcare Services Pvt. Ltd., he has been
instrumental in building it into India's leading Third Party Administrator (TPA) servicing leading public and
private sector insurance companies. This Company is now successfully transitioned as a joint venture with Swiss
Reinsurance Company.
He headed Swiss Re's Health initiative in Asia as Managing Director, Strategic Development – Health, Asia.
He is currently heading Nova Medical Centers Pvt. Ltd. Nova Medical Center offers world-class Day Care Surgical
procedures with a focus on minimally invasive surgeries and state-of-the-art technology and equipment,
and
adheres to global standards.
Member on other Board / Committees
He was a Member of the Health Advisory Board of British Telecom in FY 2008.
He is a founder member of Self Insurance Institute of America's (SIIA) – The committee is specifically dedicated
to providing focused education and special services to the international self-insured market.
He is member of CII Working Group on Health Insurance "Policy and Standars" and leads "Provider Network
Management" stream.
He was Co-chairperson of 'Payor and Provider Group' constituted by CII at CII Health Insurance Summit 2008.
He was member of the Health Insurance Sub Group as well as the Group on Rural Health Insurance constituted by
Insurance Regulatory and Development Authority (IRDA), Regulatory body in India.
He was also on the panel of Sub Commission of National Commission on Macroeconomics and Health (NCMH), Govt. of
India.
He was a member of CII – Core Group of Health Insurance Summit 2007 and CII South Region Healthcare
Sub-committee 2007-08.
He holds a Bachelor's degree in Mechanical Engineering and Masters in Management Studies.
Board Member – Dr. Bindu Dey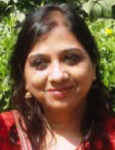 Board Member: Ms. Renuka Malaker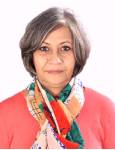 Having graduated with BA Hons degree in Philosophy in 1983 from Miranda House Delhi University, she went on the pursue her degree in B.Ed.
She started her own private limited company in the BPO segment; is Director of BLOT Entertainment Pvt Ltd.
She is the National Secretary of Multiple Sclerosis society of India (MSSI) and is the caregiver, for her husband who has Primary progressive MS . She works tirelessly to amplify and bring awareness about MS and the activities that 8 local MS chapters (Banglore Chennai, Delhi, Hyderabad, Indore Kolkata Mumbai & Pune).
She represents India on the CEO Advisory committee, Resource Alliance Group, Essential Medicine working group MS Atlas Working Group and International Working Group on Access to affordable treatment of MS international Federation – UK
She has also been actively involved in advocating for the rights of person with disabilities in the area of access to healthcare & affordable treatment livelihood opportunities and with a focus on inclusion & integration
She leads the National Advocacy initiative of MSSI and her expertise lies in conceptualization, project implementation and monitoring, strategy planning, leadership development & fundraising.
She is the grandniece of Netaji Subhash Chandra Bose and currently the Secretary General of Netaji Subhash Bose INA Trust
Board Member: Ms. Abanti Gopan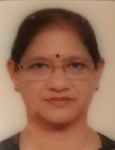 A professionally qualified clinical nurse with MPhil in
nursing and Cardiovascular Thoracic specialty, she has a career spanning over 4 decades beginning as a bedside nurse
to Heading Nursing departments as Director and later Consultant at various institutions in the country.
Abanti believes that all educational advances in nursing must be reflected in clinical practice and benefit the
client in any setting, community or hospital or home.
As a Nurse Administrator, she believes in patronizing bedside care of patients to the highest level of perfection and
satisfaction. Her experience includes clinical practice, administration, teaching and research guidance. She has
been involved in setting up standards of excellence in nursing in some of the best hospitals in the state of West
Bengal.
She is a strong supporter of innovations in the teaching and clinical fields. She believes in developing teams and
the younger generations as leaders.
She has organized various nursing events such as national and international conferences, workshops and cultural
fests. She has visited several countries attending and speaking at workshops and delivering papers at conferences
apart from innumerable national conferences. Has initiated post-graduate diploma courses in Cardio Vascular Thoracic
nursing and Emergency nursing approved by the Indian Nursing Council.
The first Master of Nursing program in West Bengal was started by her at the B.M.Birla Heart Research Center. Later
the first Master's program in Oncology specialty was also initiated at Tata Medical Center, Kolkata under her
guidance.
She has coordinated short term courses in Critical nursing skill and competency development for senior nurses
countrywide, under the aegis of WHO in collaboration with the state government Nursing College.
She has also worked on a project for national nursing standards development aided by WHO and the Delhi Government,
RAK Nursing College. She has been contributed to developing course material for post-graduate diploma courses
conducted by the Indira Gandhi National Open University (IGNOU).
She has been the pioneer editor of the Asian Journal of Cardiovascular Nursing for thirteen years.
Currently, she is involved in conducting assessments for various hospitals in the country, in the capacity of
Principal assessor representing the National Accreditation Board for Hospitals (NABH). She has served as a member of
the Technical and various other committees as well as a senior faculty of the National Accreditation Board for
Hospitals.
She has been an active participant in the development of the NABH Nursing Excellence standards.
She is a freelance nursing consultant to various organizations providing guidance for best possible care of the
highest standards and guest faculty for Post Graduate Nursing programs.
Board Member: Mr. Nikhil Taneja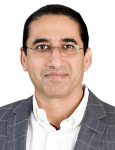 Having graduated with B.Tech in Computer Science in the
year 1994 and fondly called as NT by the batch mates, Nikhil Karan Taneja transformed himself into an industry
stalwart with a highly successful and rewarding career of 24 years in the Information Technology industry.
Hailing from a modest background and from a family of teachers, Nikhil has had a humble childhood. The company of a
great set of friends and batchmates during his engineering days resulted in making a wonderful chapter of the book
of his life.
His remarkable journey started with Wipro back in 1994 and dabbled with many key roles before joining Radware in the
year 2002 where he's been at the helm of operations for the last 17 years and still going strong.
His initial days into IT was never a cakewalk. In an era where mobile phones were non- existent and the only mode of
communication was Pagers, it was never easy to promote high-end technology products to Enterprises yet Nikhil had
the skills to make the difference and carved a niche for himself in the industry. His recent recognition as '30 Most
Inspiring Leaders to Watch' by Insights Success Magazine stands as a testament to this.
His significant contributions to the remarkable growth of Radware in the region led him to take over the position of
Vice President & Managing Director – India, SAARC, Middle East & GSI recently. Nikhil was one of the top 4
people historically who mattered for numbers to Radware globally during the 20th-anniversary celebration in Israel
recently which is an extraordinary feat in itself.
Family is an integral part of Nikhil's life and he cherishes the support he gets from his parents, wife, two
beautiful daughters, and a naughty son. Nikhil's family has always stood by him at all times, constantly motivating
and inspiring him to give his best.